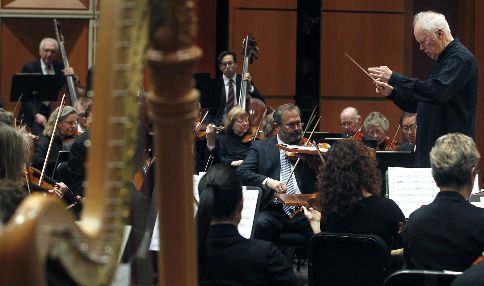 The Milwaukee Symphony Orchestra earlier this month declared a "real danger of running out of money" -  announcing the strong possibility of extinction if additional financial pledges were not received to fund the orchestra's prudent future business plan.
In what can only be described as a Christmas miracle, the orchestra, since the beginning of December, has managed to secure over $1 Million in emergency funds from more than 900 generous local donors.
"We're really on track to make this work ...", Milwaukee Symphony President Mark Neihaus has said. 'The people in Milwaukee understand the value of the Milwaukee Symphony ... but they also understand that we didn't just cry wolf".
The MSO has reported budget shortfalls in three of the last six seasons since the economic crisis in 2008 - posting recently a $1.8 million shortfall for the 2012-2013 fiscal year.