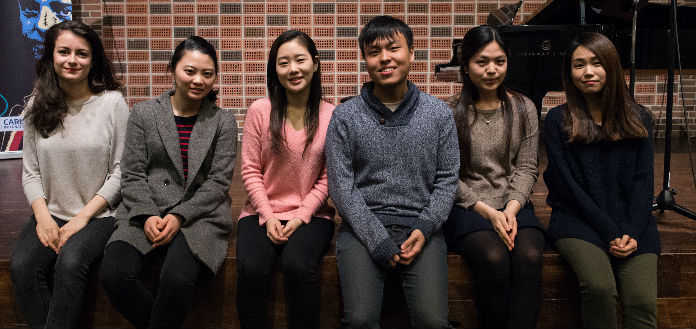 The 6 Semi-Finalists have been announced at the 2016 Carl Nielsen International Violin Competition, in Odense, Denmark.
The 2016 Semi-Finalists are:
25 year old Luke Hsu from the United States
21 year old Karen Kido from Japan
23 year old Ji Yoon Lee from South Korea
26 year old Soo-Hyun Park from South Korea
25 year old Liya Petrova from Bulgaria
23 year old Ji Won Song from South Korea
For the Semi-Final round, to be held on Tuesday 19th April, each candidate will lead a performance of a Mozart Violin Concerto - with the Odense Symphony Orchestra.
The 1st prize winner will receive €12,000 (US $14,000), a CD recording on the Orchid Records label – and a minimum of ten concert engagements with top European orchestras.
This year's jury comprises: Nikolaj Znaider (Chairperson),  VC 'Artist' Noah Bendix-Balgley, Mats Engström, Kathryn Enticott, Charles Hamlen, Werner Hink, Kathryn Stott, Eugen Tichindeleanu and Jian Wang.
Former major prize winners include VC 'Artist' Josef Spacek.