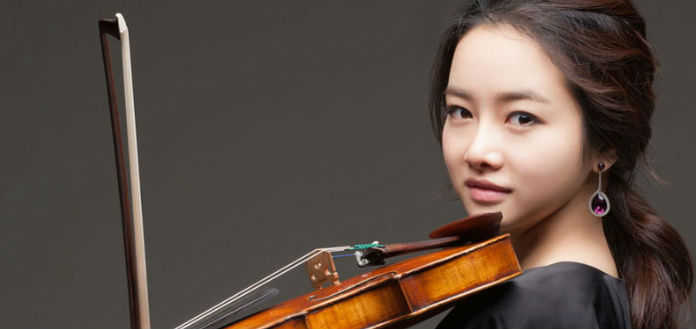 The 24 candidates have today been announced for the 2016 Montreal International Violin Competition, to be held in Montreal, Canada from May 22nd to June 2nd – including 4 VC 'Young Artists'.
This year's competitors are:
VC 'Young Artist' Richard Lin (Taiwan/United States)
VC 'Young Artist' Fedor Rudin (France)
VC 'Young Artist' Bomsori Kim (South Korea)
VC 'Young Artist' Ayana Tsuji (Japan)
Laura Bortolotto (Italy)
Elina Buksha (Latvia)
Albrecht Menzel (Germany)
Daniel Cho (United States)
Diana Pasko (Russia)
Clémence de Forceville (France)
Liya Petrova Konyarova (Bulgaria)
Sirena Huang (United States)
Kenneth Renshaw (United States)
Petteri Iivonen (Finland)
Ji Won Song (South Korea)
Gyehee Kim (South Korea)
Elly Suh (United States/South Korea)
Woo Hyung Kim (South Korea)
Mai Suzuki (Japan)
Mariya Krasnyuk (Ukraine/United States)
Ji Eun Lee (South Korea)
Xiao Wang (China)
Christine Lim (United States)
Minami Yoshida (Japan)
Open to violinists of any nationality, aged 29 years or younger, the 1st prize winner will receive $30,000 CAD (US $23,000) – and a number of important international engagements.
This year's jury comprises: Pierre Amoyal, Boris Brott, Boris Garlitsky,Ida Kavafian, Mihaela Martin, Vera Tsu Wei-Ling and Kathleen Winkler.
Previous prize winners include VC 'Artists' Benjamin Beilman, Nikita Borioso-Glebsky, Stephen Waarts, Zeyu Victor Li and Fedor Rudin.
PICTURED: 2010 Montreal International Violin Competition Candidate, VC 'Artist' Bomsori Kim, from South Korea