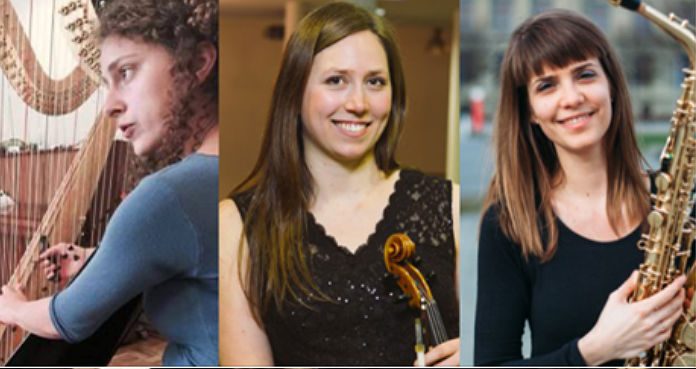 26 year old Swiss-born violist Hana Hobiger has today been announced as 1 of 3 recipients of the 2017 Fritz Gerber Contemporary Music Prizes.
A current post graduate student at the Mozarteum University in Salzburg, Hana will receive CHF 10,000 (US $10,000) - plus a full scholarship to the 2017 Lucerne Festival Academy.
Established in 2015 by the Fritz Gerber Foundation, the annual prizes are awarded to 3 promising Swiss musicians up to to the age of 28 - who've demonstrated significant commitment to contemporary music performance.
This year's jury comprised Lucerne Festival Artistic Director Michael Haefiger, composer and conductor Heinz Holliger - and a number of soloists from the Ensemble Intercontemporain.
2017 prizes and scholarships were also awarded to Swiss harpist Alice Belugou and Swiss saxophonist Rahel Kohler.