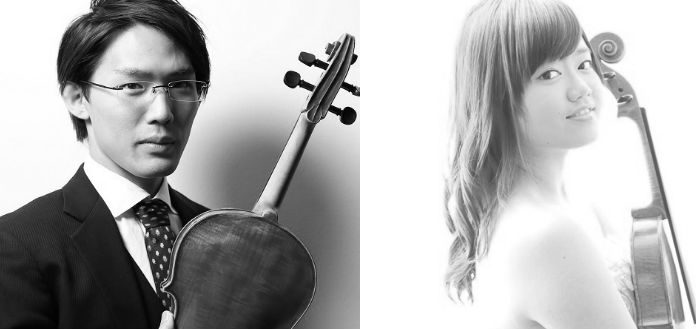 Japanese violists Kei Ito and Momoko Aritomi have been awarded joint 2nd prize at the 2018 Anton Rubinstein International Viola Competition, in Düsseldorf, Germany.
Hosted by the Anton Rubinstein International Music Academy, Kei will receive a one-year loan of a Christian Fredrich Wilhelm Knopf viola bow - and Momoko the one-year loan of a Philipp Paul Nürnberger viola bow.
3rd prize was awarded to violist Haeun Park from South Korea.
No first prize was awarded at this year's competition.
The 2018 jury comprised: Yury Bondarev, Friedemann Hecker and Alexander Zemtsov.
PICTURED: 

2018 Anton Rubinstein International Viola Competition joint top prize winners, 

Kei Ito (left) and Momoko Aritomi (right)