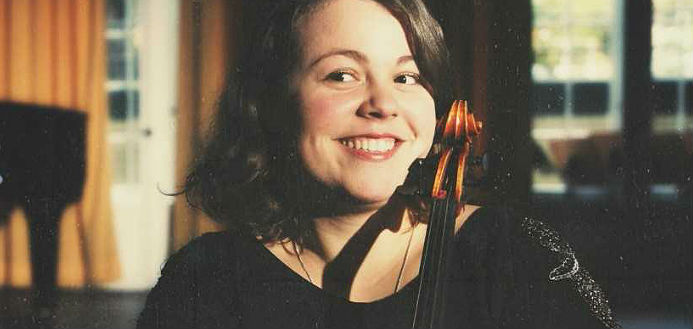 24 year old Karolina Errera from Russia-Germany has been awarded 1st prize at the 2018 Yuri Bashmet International Viola Competition - in Moscow, Russia.
A graduate of the Moscow Central Music School and the Berlin University of Arts, and current post-graduate student of Professor Tabea Zimmermann at the 'Hanns Eisler' University of Music, Karolina is a former major prize winner at the Markneukirchen and Rakovsky International Viola Competitions.
Joint 2nd prize was awarded to Alexander Tatarinov from Russia and Pavel Romanenko from Kazakhstan.
No 3rd prize was awarded at this year's competition.
Karolina will receive €15,000.
The 2018 jury comprised: Yuri Bashmet, Roman Balashov, Alexander Bonduryansky, Evgeny Barankin, Atsuhiko Gondai, Rollo Covac, Garth Knox, Lawrence Power, Maxim Rysanov, Raimund Trenkler, Alexander Tchaikovsky and Wilfried Strele.