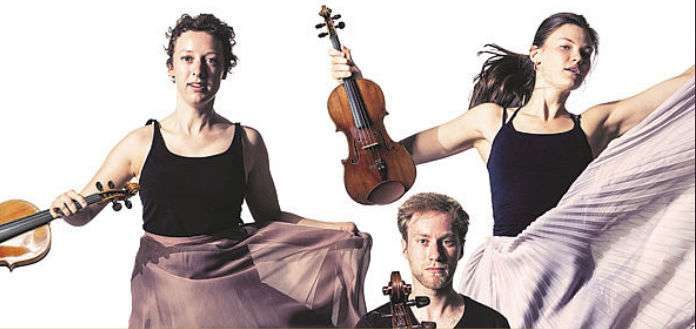 The 9 Semi-Finalists have today been announced at the 2019 Joseph Joachim International Chamber Music Competition – in Weimar, Germany.
The 9 Semi-Finalists are:
The Saint-Petersburg Trio (Russia)
The Marmen Quartet (Great Britain)
The Arcon Trio (Germany)
The Cheng Quartet (Netherlands)
The Helios Trio (France)
The Barbican Quartet (Great Britain)
The Lassus Have Gone One Round Quartet (Switzerland)
The Tree Quartet (South Korea)
The Cosmos Quartet (Spain)
Open to international string trios, string quartets, piano trios and piano quartets comprising all members 40 years and younger, the 1st prize winner will receive €10,000 – plus a number of important orchestral and festival performance opportunities.
The 2019 jury comprises: Anne-Kathrin Lindig (Chair), Lukas Hagen, Erich Krüger, Alberto Miodini, Hariolf Schlichtig, Arnau Tomás, and Susan Tomes.