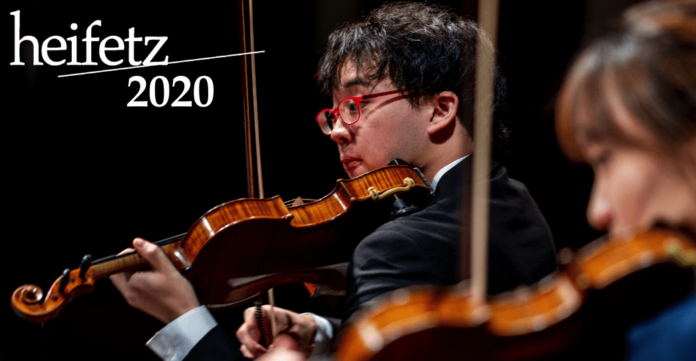 The Heifetz Institute, in Staunton, Virginia, has this week announced that the 2020 Summer Heifetz Institute, in partnership with The Violin Channel, will take place virtually – due to the ongoing COVID-19 pandemic.
The 2020 summer institute will be conducted 100% online from the 25th of June to the 9th of August, 2020 - with over 40 concert performances from the event to be streamed live on The Violin Channel.
"All lessons and instruction will be conducted via online video conferencing - and will closely follow the overall structure and schedule of the institute's normal operations ..." Heifetz Institute President and CEO Benjamin Roe has this week said.
"Each week every student will get two private lessons, one studio class, communication classes and two virtual 'Stars of Tomorrow' concerts featuring Heifetz students ... the show will go on," he has said.
This year's festival will also include: 'The Beethoven Experience' – a symposium and performance series in celebration of Ludwig van Beethoven's 250th Anniversary.
The Heifetz Institute will host an 'Alumni Showcase' and preview concert this coming Monday, the 1st of June, streamed live on The Violin Channel's Facebook.