2nd Round Candidates Announced at Switzerland's Tibor Varga Violin Competition
The 2nd round candidates have been announced at the 2017 Tibor Varga International Violin Competition Sion Valais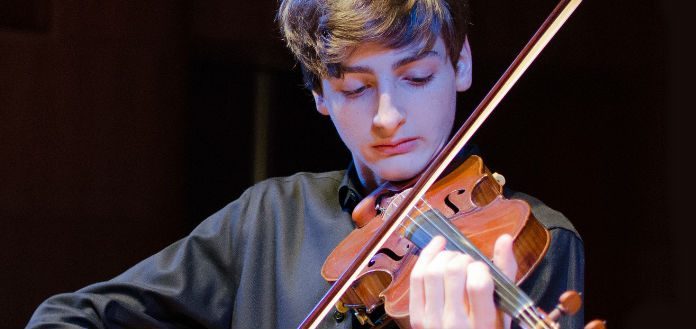 The 2nd round candidates have today been announced at the 2017 Tibor Varga International Violin Competition Sion Valais - in Sion, Valais, Switzerland.
The 2017 Round 2 candidates are:
Joshua Brown (USA)
David Castro-Balbi (France)

Stella Chen

(USA)

Hahnsol Kim (USA)
Kaoru Oe (Japan)
Karen Kido (Japan)
Christa-Maria Stangorra (Germany)
Julie Svecena (Czech Republic)
Saki Tozawa (Japan)
Natsumi Tsuboi (Japan)
Xie Lianren (China)
Julen Zelaia (Spain)
For the 2nd round each candidate will present a 40 minute recital with piano - comprising 2 complete sonata works plus a violin bravura show piece.
Open to international applicants aged 26 and younger, the 1st prize winner will receive CHF 15,000 (US $16,000).
The 2017 jury comprises: Esther Hoppe, Silvia Marcovici, Lera Auerbach, Dong-Suk Kang, Pavel Vernikov and Miguel De Silva.
PICTURED: 2017 Tibor Varga International Violin Competition Sion Valais Second Round candidate, Joshua Brown from the United States