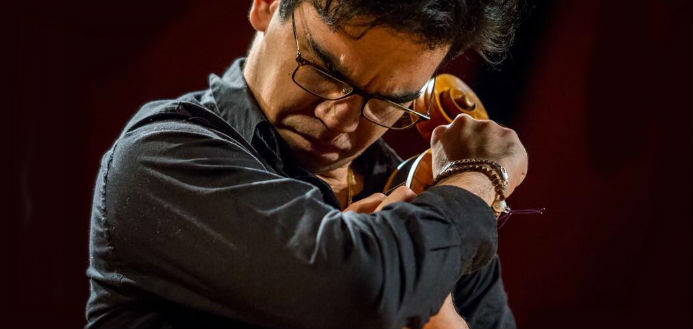 The 19 candidates progressing to the 2nd round of the 2018 Lutosławski International Cello Competition have today been announced - in Warsaw, Poland.
The 2018 2nd round candidates are: 
Nepomuk Braun (Germany)
Yibai Chen (South Korea)
Hayoung Choi (South Korea)
Vera Dickbauer (Austria)
Rolando Lara Fernandez (Mexico/Cuba)
Oliver Herbert (USA)
Minji Kim (South Korea)
Ji Min Kim (South Korea)
Kanghyun Lee (South Korea)
Yeongkwang Lee (South Korea)
Antonin Musset (France)
Gunwoo Park (South Korea)
Florian Pons (France)
Haruma Sato (Japan)
Caroline Sypniewski (France)
Friedrich Thiele (Germany)
Michiaki Ueno (Japan)
Alejandro Viana (Spain)
Krystyna Wiśniewska (Poland)
Open to international cellists aged 28 years and younger, a total of €25,000 will be distributed amongst this year's prize winners.
The 2018 jury comprises: Kazimierz Michalik, Andrzej Bauer, David Geringas, Louise Hopkins, Roman Jabłoński, Antonio Meneses, Ivan Monighetti, Kenji Nakagi, Pieter Wispelwey and Marcin Zdunik.
PICTURED: 2018 LUTOSLAWSKI INTERNATIONAL CELLO COMPETITION 2ND ROUND CANDIDATE, ROLANDO LARA FERNANDEZ FROM MEXICO/CUBA