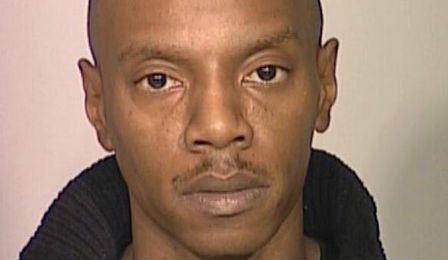 One of two Milwaukee men involved in the January 27th armed robbery of the 1715 'Lipinski' Stradivarius from Milwaukee Symphony Orchestra Concertmaster, Frank Almond has been sentenced to 3 ½ years imprisonment.
Universal K. Allah, 37 pleaded guilty in May to robbery as party to a crime, and was yesterday sentenced to 3 ½ years incarceration and 3 ½ years extended supervision - for the supply of the Taser used in the attack.
Allah, who had no prior criminal convictions, admitted to loaning the weapon to his co-accused Salah Salahadyn but pleaded for leniency - maintaining he did not participate in the attack.
"Being party to the crime makes him just as culpable as the man who carried out the attack," Judge Dennis P. Moroney has said in handing down the sentence, "...you helped him get armament to hurt another human being ...you're not exactly a Boy Scout in this operation, let's be frank."
Concertmaster Frank Almond has said in a victim impact statement he wasn't seeking revenge or retribution but that he was lucky he didn't suffer a career-ending arm or wrist injury when he crumpled to the icy pavement that night.
In addition, Universal K. Allah has been ordered to avoid contact with all parties involved in the attack and ordered to pay Mr Almond $4,014.57 in lost wages and ambulance fees.
42-year-old Salah Salahadyn, the alleged mastermind behind the attack, will appear in court on Thursday.