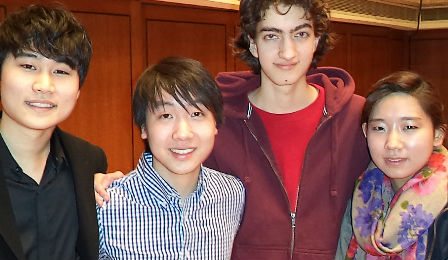 The 4 Senior Finalists for the 2014 Menuhin Competition, in Austin USA, have just minutes ago been announced – including  VC 'Young Artist' Stephen Waarts.
The 2014 Senior Finalists are: Christine Seohyun Lim (19, United States/South Korea), VC 'Young Artist' Stephen Waarts (17, United States/Holland), Stephen Kim (18, United States) and In Mo Yang (18, South Korea).
The Senior competition's Final to take place on Saturday 1st March with Maestro Peter Bay and the Austin Symphony Orchestra.
The Senior 1st prize winner will receive US $10,000 – and the 1-year loan of a fine Italian instrument courtesy of Christophe Landon Rare Violins.
The Violin Channel will continue extensive real-time coverage of this year's event.