A Violin Boat Makes a Test Voyage
Called the "Violin of Noah," it was created as a tribute to those who had passed away from COVID-19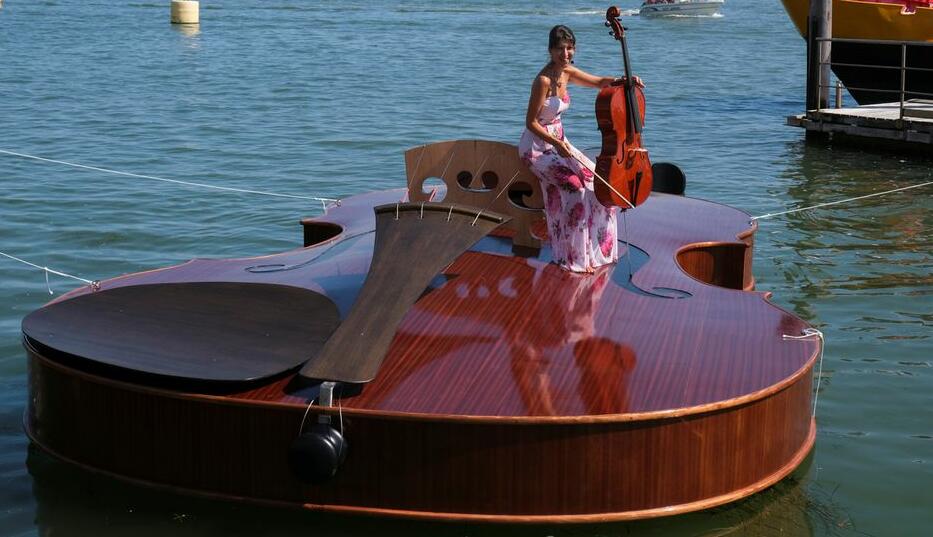 (Photo credit: REUTERS/ Manuel Silvestri)
"Violin of Noah" was crafted during the pandemic on the island of Giudecca in Venice, Italy, by Venetian artist Livio De Marchi in collaboration with the Venice Development Consortium. Marchi is known for creating many floating sculptures including carving a wooden Ferrari in 2001. 
Measuring 12 meters in length, with a width of four meters and a height of one meter, the floating violin uses six different types of wood and was built in four sections for easier assemblage and transport. It made it onto Venice waters on August 6, 2021.
During the test and as part of its first venture into open waters, a cellist sat atop the floating fiddle to play Bach's Cello Suite No. 1 in G major. At some point, "Violin of Noah" is planned to carry an ensemble playing music while sailing on the lagoon city's Grand Canal.