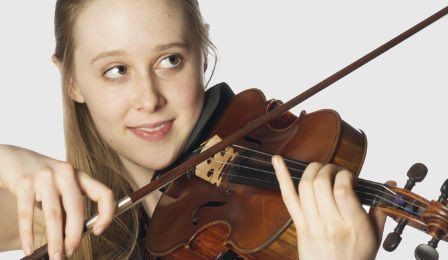 It has been announced today at the ABC Symphony Australia Young Performer Awards, Australia's most important classical music prize for instrumentalists 30 years and younger, is to be immediately discontinued.
"For the past few years, Symphony Australia has managed the Young Performers Awards on behalf of its partner, the ABC …. as a result of changes, Symphony Australia will no longer be running the YPA and we have been informed by the ABC that it is also not in a position to re-assume responsibility for directly managing the competition," a statement from Symphony Australia CEO Kate Lidbetter has said.
The ABC, Australia's state-owned and funded national public broadcaster, had hosted the annual competition to find the best young classical performers in Australia since 1944.
Previous winners include international string soloists Adele Anthony and Li-Wei Qin – and VC 'Young Artists' Suyeon Kang and Grace Clifford.
PICTURED: 2013 ABC Symphony Australia 'Young Performer of the Year', VC 'Rising Star' Grace Clifford