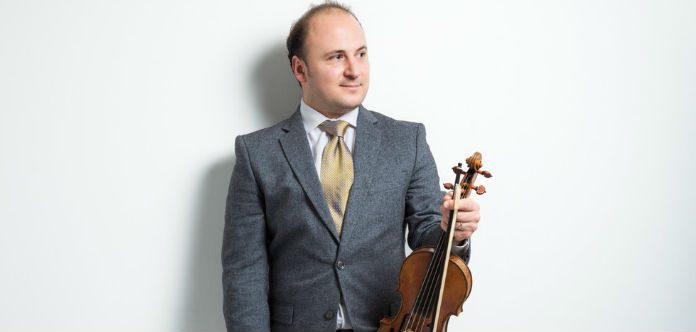 The Academy of Ancient Music early music ensemble, in Cambridge, has this week announced the appointment of 38-year-old Croatian violinist Bojan Čičić as their new leader – effective immediately.
A graduate of the Guildhall School of Music and the Conservatoire Nat Supérieur de Musique de Paris, and current Professor of Baroque Violin at London's Royal College of Music, Bojan has served as Principal 2nd violinist with the Academy of Ancient Music ensemble since 2013.
"I am honoured to be appointed the new Leader ... filling the space left by Pavlo Besnosiuk's superb leadership will be a significant undertaking, but I look forward to giving my utmost to continue making the best possible music for AAM's global audience," Bojan has said.
"I've known Bojan for many years, both as a member of the orchestra and one of its principals ... Bojan is an amazing, consummate violinist both as a soloist, chamber musician and orchestral player, and I couldn't be happier with the opportunity to interact with him in the coming year," ensemble Music Director Richard Egarr has said.