BREAKING | AirBerlin Announce New Violin-Friendly Cabin Policy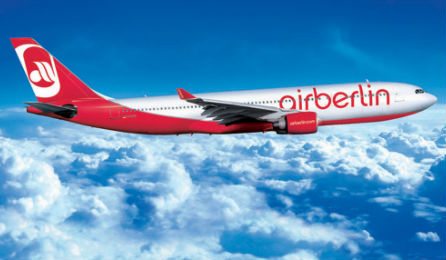 AirBerlin has today announced a new official cabin-baggage policy – allowing violins and violas to be brought onboard as hand luggage.
The policy change comes just weeks after The Violin Channel's exposé  into an incident with Norwegian Air, at Copenhagen airport on January 20th – which to date has received over 176,000 page views, and more than 450 comments, 3500 social media shares and 15,000 Facebook likes.
"Passenger's satisfaction matters for AirBerlin … after listening to feedback from passengers, the AirBerlin group is updating its hand baggage regulations for violins and similarly-sized musical instruments," company spokesperson, Janina Mollenhauer has told The Violin Channel.
"One piece of hand luggage is always included on each flight … [and] passengers will soon be able to take their musical instrument aboard as a piece of hand baggage - with maximum dimensions of 86cm x 33cm x 23 cm," the new policy, set to be implemented in March will state.
The Violin Channel's October 2nd, 2014 coverage of Air Canada's inconsistent viola policy received over 4000 social media shares, 200,000 page views and 33,000 Facebook likes – leading to the airline also promptly readdressing their stance.
Power to the people.
PREVIOUS