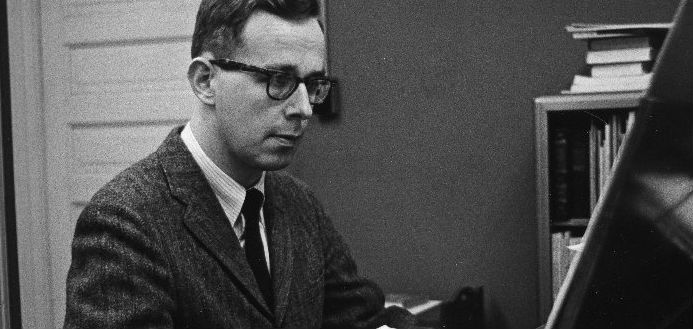 American modernist, experimental 12-tone composer, Professor Alan Stout has died - aged 85.
A graduate of the Peabody Conservatory, University of Copenhagen and the University of Washington, Professor Stout served a long term teaching position on faculty at Chicago's Northwestern University Bienen School of Music - his famed compositional students included Joseph Schwantner, Augusta Read Thomas, Jay Kawarsky, Jared Spears, Marilyn Shrude, Maggi Payne, Michael Twomey, Justinian Tamusuza, Frank Ferko and Michael Pisaro.
Throughout his career he had works performed by the Chicago Symphony, Philadelphia Orchestra and the Baltimore Symphony.
Our condolences are with Professor Stout's family, friends, colleagues and students.