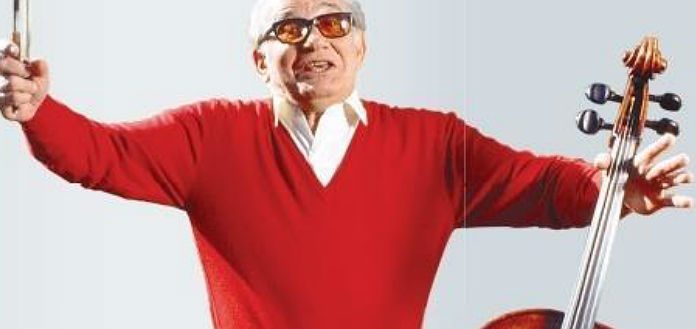 Brazilian-born American cellist and pedagogue Aldo Parisot has passed away - aged 100.
A graduate of Yale University, Professor Parisot served a long term teaching position at the school - from 1958 until his retirement in September of this year.
"Earlier today our beloved and esteemed Aldo passed away ..." Yale University School of Music Dean Robert Blocker has said.
"Elizabeth and his sons were with him, and it will not surprise you to learn that a special recording of his music carried Aldo to his next world," he has said.
Professor Parisot's famed students have included New York Philharmonic Principal Cellist Carter Brey, London Symphony Principal Cellist Tim Hugh, Ralph Kirshbaum, Jesús Castro-Balbi, Shauna Rolston, Bion Tsang, Han-na Chang, Robert deMaine, Johann Sebastian Paetsch and Jian Wang.
"Aldo Parisot is the best cello teacher I have met in my life …  he marvelously combines issues of mechanical problems with musical and performing details," the-late celebrated Hungarian-born cello virtuoso Janos Starker had said.
"As a teacher, mentor, and for the past 50 years cherished friend, Aldo Parisot has made an indelible impression on my life and the lives of countless others fortunate enough to have been challenged, motivated, and inspired by his instinctive and passionate love of music …" acclaimed American cellist Ralph Kirshbaum has told The Violin Channel.
"Legendary status is assured as, on a personal note, is my enormous respect, admiration, gratitude, and love for this remarkable man," he has said. 
Our condolences are with Professor Parisot's family, friends, colleagues and students.
ALDO PARISOT | SAINT SAËNS | CELLO CONCERTO IN A MINOR | WILLIS PAGE & NASHVILLE SYMPHONY ORCHESTRA | 1960