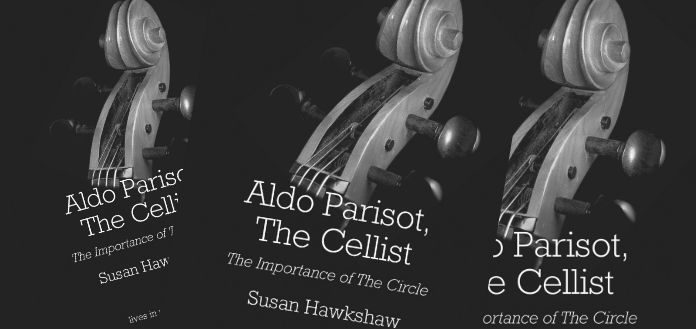 Pendragon Press has announced the release of biographer Susan Hawkshaw's new book: Aldo Parisot, the Cellist: The Importance of the Circle.
An authorized biography of 100-year-old cellist Aldo Parisot, the book includes interviews, photographs and commentary by the legendary Yale University cello pedagogue and his colleagues.
"The only extant biography of renowned cellist Aldo Parisot, this book includes extensive interviews with him as well as contributions from established colleagues that give a first-hand explanation of his performing and teaching style ..." Susan has told The Violin Channel.
"It is a serious work of scholarship, yet written in a lively and engaging style that captures the drama of Parisot's life as well as his colorful personality and extraordinary talent ..." she has said.
"I hope readers will have a sense of the drama of Mr. Parisot's life, and also of his incredible expertise as a cellist and as a teacher of the instrument."