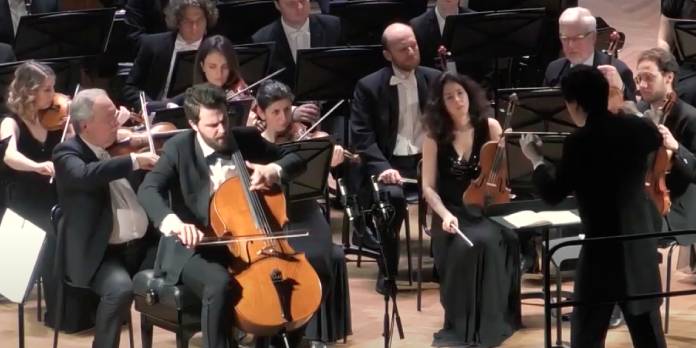 Russian-born cellist Alexander Ramm performing Elgar's Cello Concerto in E Minor – with conductor Lio Kuokman and the Russian National Orchestra.
Recorded live on the 12th of March, 2020 – at the Great Hall of the Moscow Conservatory.
This monumental performance was the third concerto Alexander performed in the one 'marathon' concert - on just 48 hours notice.
ALEXANDER RAMM | ELGAR CELLO CONCERTO IN E MINOR | LIO KUOKMAN & RUSSIAN NATIONAL ORCHESTRA | 2020