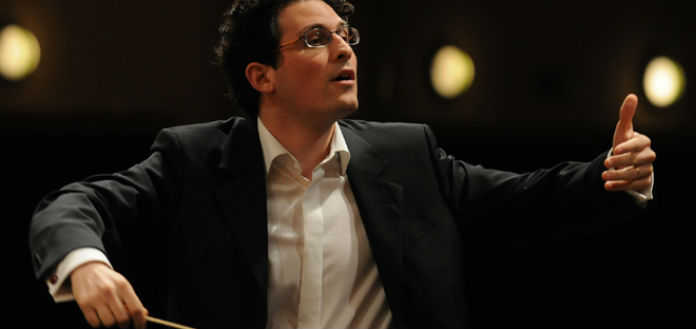 The Orchestre National de Lille has today announced the appointment of 30 year old French conductor, Alexandre Bloch as the ensemble's new Music Director - effective from the commencement of the 2016/17 season.
A former 1st prize winner at the Donatella Flick's London Symphony Orchestra Conducting Competition, Alexandre currently serves as Principal Guest Conductor with the Düsseldorf Symphoniker.
He will succeed the orchestra's founding conductor, Jean-Claude Casadesus - who has announced his retirement from the ensemble after 40 years at its helm.