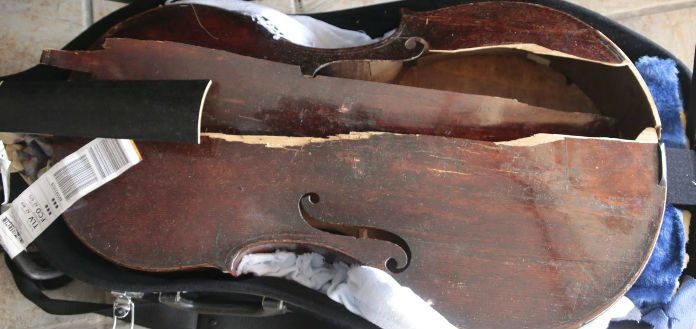 Distressing pictures of a severely damaged 17th century viola da gamba have today surfaced on social media - following an Alitalia flight from Rio de Janeiro to Tel Aviv, via Rome, on Wednesday morning.
The 1685 Edward Lewis period instrument, owned by Israel-based early music specialist Myrna Herzog, was not stored in a flight case during the flight - however the owner has asserted she was assured by airport employees that it would be handled with special care.
The instrument is believed to be valued at in excess of US $200,000.
"Alitalia hates musicians ... this is how Alitalia delivered to me my original 17th century Lewis viola da gamba, after ensuring to me that it would be taken by hand into the plane and out of it," the irate musician has blasted on Facebook.
"It was savagely vandalized ... it seems that a car ran over it," she has exclaimed.
The airline at this stage has not yet responded to the incident.
Please share widely