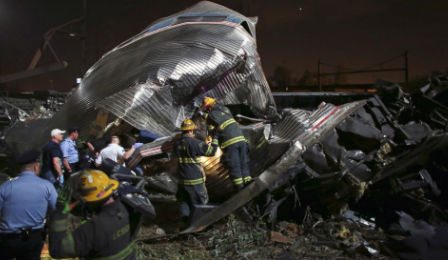 An Korean-American professional violinist has sparked an internet social media storm after the Amtrak crash survivor sarcastically thanked the train company for the fatal derailment.
Screen shots have shown Jennifer Kim, a member of the Washington National Opera Orchestra and the American Symphony, demanded via twitter that Amtrak retrieve her violin from the train car - just moments after the Philadelphia crash that claimed 7 lives on Tuesday evening.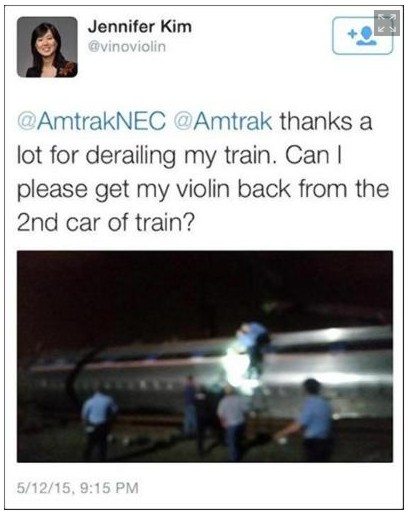 "Thanks a lot for derailing my train," she had tweeted, "… Can I please get my violin back from the 2nd car of train?"
Ms Kim later deleted the tweet, and her twitter account - after sparking a barrage of complaints and angry retorts.