Conductor Anna Sułkowska-Migoń Awarded First Prize in La Maestra Competition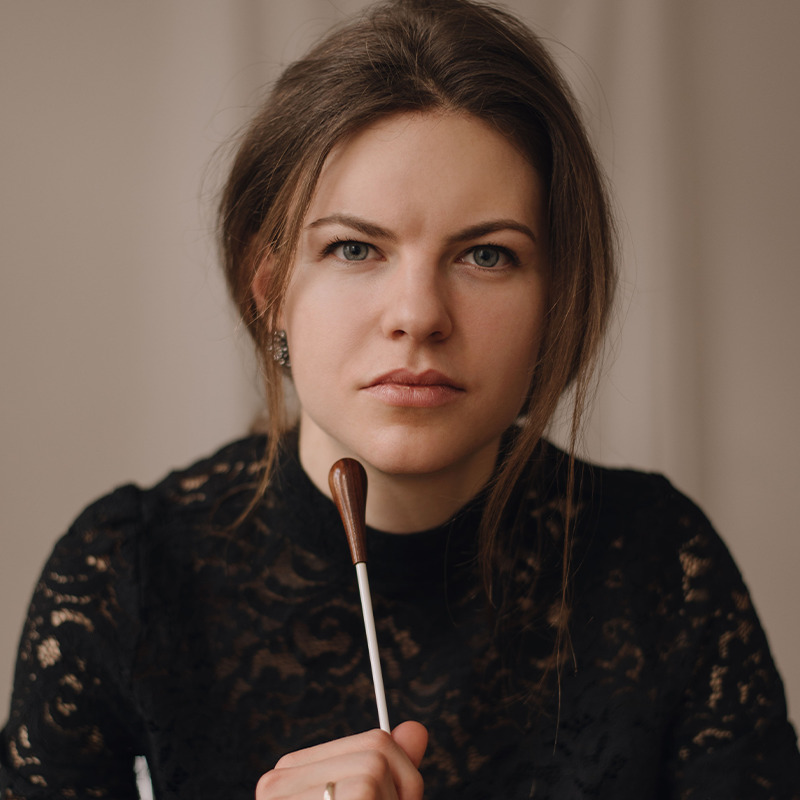 The second edition of the Paris-based La Maestra competition for female conductors has been won by the Polish conductor Anna Sułkowska-Migoń. The competition, which was established in 2020 by the Philharmonie de Paris and the Paris Mozart Orchestra, provides a platform for female conductors to launch their careers in an industry that is often not equitable. The Paris Mozart Orchestra was once again the competition's resident ensemble.
Sułkowska-Migoń, 26, is currently a master's student at the Krzysztof Penderecki Academy of Music in Kraków, where she is a student of Łukasz Borowicz (orchestral conducting) and Lidia Matynian and Andrzej Korzeniowski (choral conducting). She is also a fellow in the Taki Alsop Conducting Fellowship program and for this season, earned a scholarship at The Polish National Institute of Music and Dance, where she will assist and conduct at The Polish Sinfonia Iuventus Orchestra.
Additionally, she has worked with a range of orchestras, including the Warmia and Masurian Philharmonic, the Krakow Philharmonic, the National Forum of Music Wrocław Philharmonic, the Lower Silesian Philharmonic, the Podkarpacka Philharmonic, and the Opole Philharmonic.
Second Prize went to 36-year-old Polish conductor Joanna Natalia Ślusarczyk, who also took out the "Prix des salles et orchestres français" and the "Prix Echo."
Third Prize, and also the "Prix Arte," went to 38-year-old Beatriz Fernández Aucejo of Spain.
The jury was comprised of Marin Alsop, Deborah Borda, Claire Gibault, Ariane Matiakh, Kwamé Ryan, Markus Stenz, and Jean-François Verdier.
You can watch the final concert below: