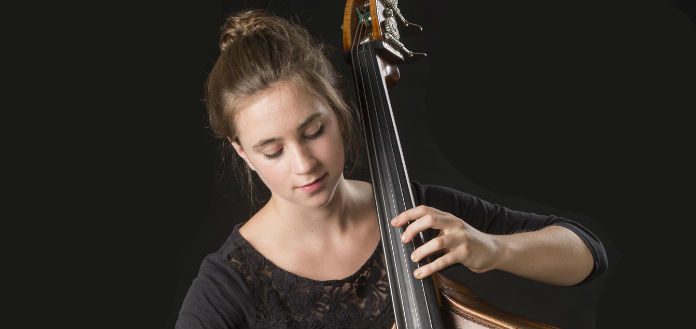 15-year-old German double bassist Antonia Hadulla has been awarded 1st prize at the 2018 Anton Rubinstein International Double Bass Competition in Düsseldorf, Germany.
A student of Dominik Greger and Yun Sun at the Hochbegabtenzentrum Belvedere in Weimar, Germany, Antonia is a former 1st prize winner at the Jugend Musiziert and Prima La Musica International Double Bass Competitions.
2nd prize was awarded to Andreas Ehelebe from Germany.
Joint 3rd prize was awarded to Indi Stivín from Czech Republic and Wen Zhelin from China.
The 2018 jury comprised: Vlado Zatko, Karsten Heins, and Enrico Fagone.