Applications Closing for the Fritz Kreisler International Violin Competition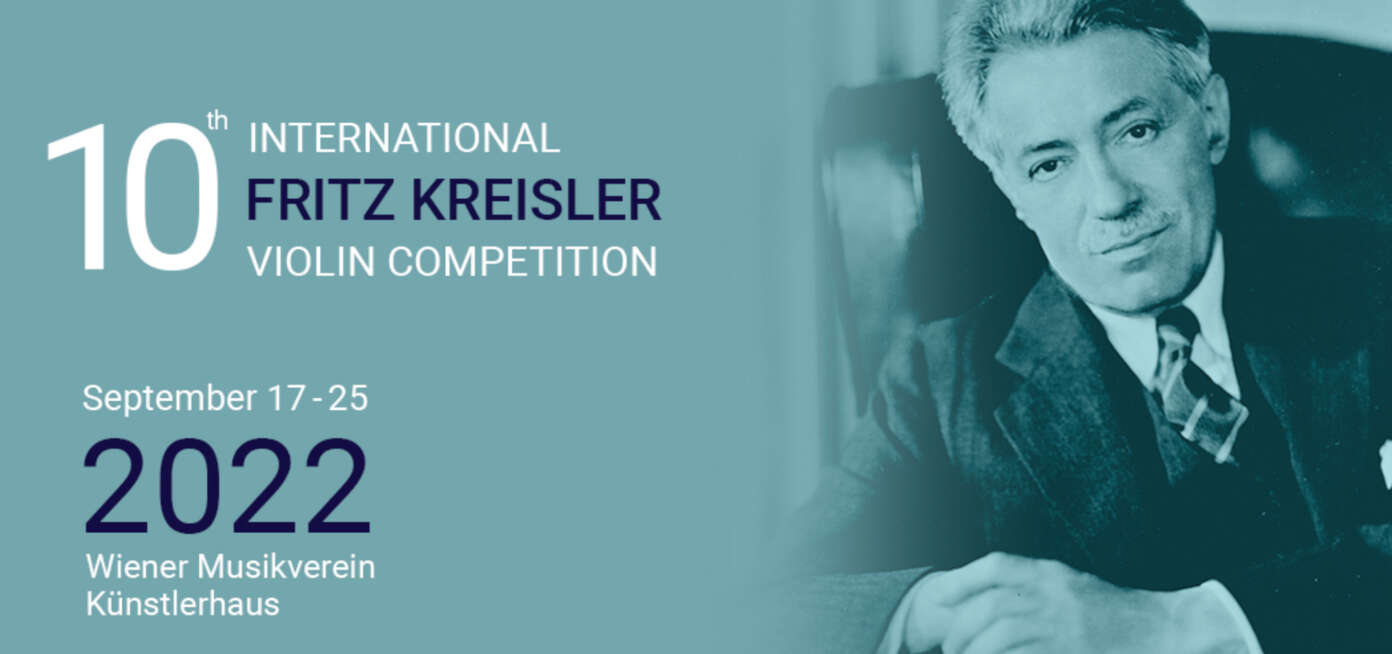 The Fritz Kreisler International Violin Competition will take place between September 17 and 25, 2022, in Vienna.
The competition is open to any violinists born after September 25, 1991, who are determined to pursue an international career.

To be considered for the pre-selection process, a high-quality video recording must be received by May 15, 2022. The video must include two contrasting movements of a solo sonata or solo partita by J.S. Bach (excluding the Ciaccona), the 1st and 2nd movements of a violin concerto by W.A. Mozart, including cadenzas, and a Caprice by Niccolò Paganini.
The jury is to include: Dmitry Sitkovetsky, Mario Hossen, Rachel Barton, Jean Jacques Kantorow, Sergey Khachatryan, Takako Nishizaki, Ernest Kovacic, Sergey Krylov, Benjamin Schmidt, Ingulf Turban, and Tiana Yang.
Once all applications have been received, members of the competition jury will select up to 50 candidates to compete in the next round.
The result of this pre-selection will be announced on the competition's website on June 15, 2022, and an official invitation to those selected will be sent by email.
To apply, click here.

Up to 50 candidates will compete in the first round from September 17-19, 2022. The second round of 18 candidates will compete in the Semi-Finals on September 20-22, while the first round of Finals with six finalists is to be on September 23 and the Gala Finals with the last three competitors will be held on September 25.
Prize money of €20,000, 15,000, 10,000, 7,000, 6,000, 5,000 will go to first through sixth place respectively.
The last three finalists will play with the ORF Vienna Radio Symphony Orchestra conducted by Marin Alsop.
The first prize winner will receive several concert engagements including with the Lithuanian National Symphony Orchestra, Lithuanian Chamber Orchestra, Nizhny Novgorod State Philharmonic, and the Orchestra Sinfonica Siciliana. Additionally, the first prize includes a CD recording on NAXOS and a tour of Asia in May 2023 with World Culture Networks (WNC).
Previous major prize winners include VC Artists William Hagen, Emmanuel Tjeknavorian, Nikita Boriso-Glebsky, and Sergey Khachatryan.