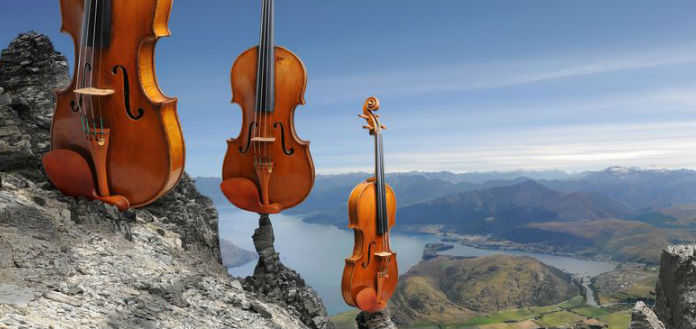 Applications are now open for the 2017 Michael Hill International Violin Competition – to be held in Queenstown and Auckland, New Zealand from the 2nd to the 10th of June, 2017.
Open to violinists of any nationality aged 18-28, the 2017 winner will receive NZ $40,000 (US $30,000), a recording contract, an intensive New Zealand performance tour – and a personalised professional career development programme.
The competition, for the first time in 2017 will be accepting only 16 candidates – in order to make room for full length programs and complete works in both the 1st and 2nd rounds and additional rehearsal time.
The new repertoire requirements will also allow more opportunities for the candidates to make their own selections – and all competitors will be asked to introduce their chosen works themselves, from the stage.
"We intend for the competitors to perform, not audition once they get to New Zealand … this ought to give the judges some insight into what the competitors have besides extraordinary technique," Competition Executive Director, Anne Rodda has told The Violin Channel.
The competition will also now, for the first time allow the pre-selection panel to view the identity and performance style of all DVD applicants.
"Recordings will always be the best tool our industry has for auditions, but we have come to the view that the Michael Hill is more about the whole artist and not just the ability and resources to create an impeccable audition tape," Anne has said.
The winner will also be invited to perform the competition's Founding Trustee, Sir Michael Hill's personal violin – the 1755 'Southern Star' Guadagnini during the competition winner's tour.
The 2017 international jury will comprise: Jury Chair Dr Robin Congreve, Pamela Frank, Ilya Gringolts, Dong-Suk Kang, Vesa-Matti Leppanen, Silvia Marcovici, Dene Olding and Krzysztof Wegrzyn.
Applications close on November 16th, 2016.
For application details, visit: www.violincompetition.co.nz.
The Violin Channel, as the competition's 2017 Official Media Partner, will be providing rolling coverage for all 9 days – live from all venues. You won't miss a beat.