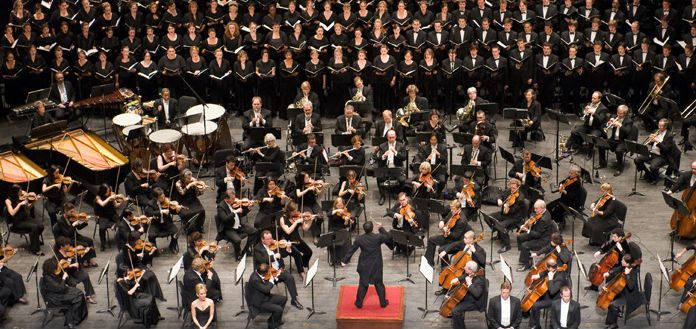 The New Jersey Symphony Orchestra, in Newark, New Jersey, United States is currently accepting applications for its inaugural, NJSO Colton Fellowship program - designed to support musicians from underrepresented communities.
Launching for the start of the 2019-2020 season, the orchestra will select up to two string players to experience the full breadth of the NJSO musicians' experience - including performing in mainstage concerts, educational programs and chamber music performances.
Eligible participants will be under the age of 30 and preferably hold a Bachelor's degree - and who represent populations that have historically been underrepresented in symphonic orchestras including: musicians of African-American, Latinx, Native American, Alaska Native, Native Hawaiian, Pacific Islander descent and/or musicians representing New Jersey communities that are underrepresented in the NJSO.
"I am very much looking forward to welcoming our new colleagues to the NJSO next season ... This fellowship continues and strengthens our commitment to showcasing diverse voices on stage here in New Jersey," Music Director Xian Zhang has said.
Applications to be received by the 3rd June, 2019.
For more information and application details, visit: https://bit.ly/2VpinEk