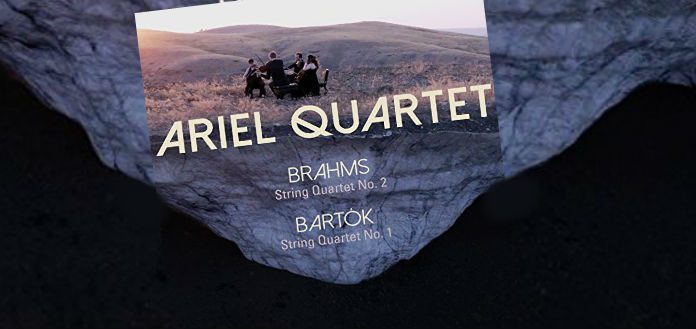 Avie Records has this week announced the international release of the University of Cincinnati-based Ariel String Quartet's new album: Brahms/Bartók String Quartets.
Recorded live in 2016 in New York City, the disc features Johannes Brahms' 2nd String Quartet and Béla Bartók's 1st String Quartet.
"Having performed both pieces extensively and believing strongly in the live experience, it was of the utmost importance for us to maintain the powerful and unique sensation of a live performance on this CD …" the quartet has told The Violin Channel.
"We really hope listeners will feel that direct, magnetic pull from the first note to the last," they have said.
Track previews available now on Amazon and iTunes: