Association of Performing Arts Professionals' New Podcast "ARTS. WORK. LIFE." — Episode 4
This new podcast features the untold stories of people working in the arts industry and how the past few years have affected them
How has the pandemic, call for racial reckoning, and mass resignations impacted your work life in the performing arts? The Association of Performing Arts Professionals, with the support of the Wallace Foundation, wanted to find out. This new podcast, "ARTS. WORK. LIFE." welcomes arts workers to tell their own stories.
ARTS. WORK. LIFE.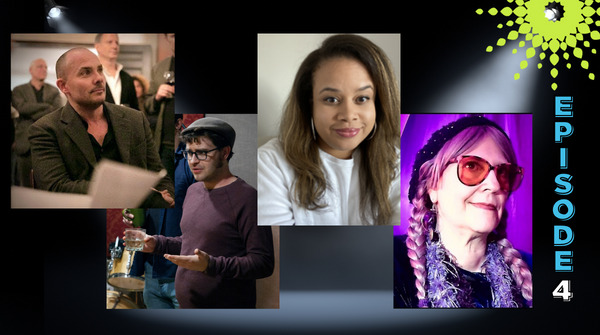 Season 1 Episode 4
"Community" is a popular buzzword in the performing arts, but how do we truly deliver on its promise? It takes intentional effort to build a supportive work community, secure community gathering spaces, find a place to belong, and truly serve our audiences. The storytellers in Episode 4 share their unique experiences with space, place and community.
In this episode, concerts and theater manager Rick Whitaker (New York, NY) leaves a community and finds humanity; singer, songwriter, voice actor and entrepreneur Taylor Abrahamse (Toronto, ON, Canada) creates their dream space and bets on real estate; cultural worker and community builder Ariel Davis (Mount Rainier, MD) embraces serendipity in search of authentic community; and singer, songwriter, and performer Andee Joyce (Portland, OR) comes out about her autism and finds a loyal fan community.
Want to tell your bold, untold story on a future season of ARTS. WORK. LIFE.? Submit your story here.