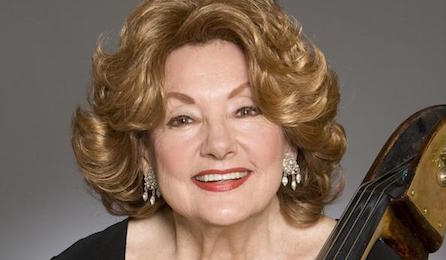 87 year old Atlanta Symphony Orchestra bassist, Jane Little has been inducted into the Guinness Book of World Records - for the longest professional tenure with any single orchestra.
Ms Little joined the orchestra in 1945, aged just 16 - 2 years before it turned professional.
She was appointed Co-Principal bass in 1967 - and is currently serving her 71st season with the ensemble.
Ms Little was married to Atlanta Symphony Principal Flutist, Warren Little for 41 years and has performed under all four of the ensemble's music directors – Henry Sopkin, Robert Shaw, Yoel Levi and Robert Spano.