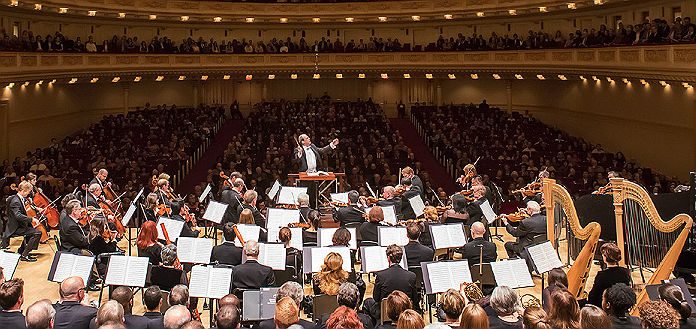 It has been announced today that Atlanta Symphony Orchestra Principal Violist, Reid Harris and Principal Cellist Christopher Rex will both stand down from the ensemble in upcoming months.
A graduate of the the Cleveland Institute of Music, where he studied with Abraham Skernick, Reid has lead the viola section since 1979.
A graduate of the Curtis Institute of Music and The Juilliard School, Christopher also join the orchestra in 1979 - after having performed for seven seasons as a member of the Philadelphia Orchestra under Eugene Ormandy.
"Both Mr Harris and Mr Rex exemplify the kind of leadership one seeks within an orchestra ... both are musicians of the highest order, and are committed, engaged citizens who have given so much to the ASO over many years ..." Orchestra Music Director Robert Spano has said.
"I will personally miss them very much, for they have been magnificent musical partners, and often wise counsel ... we all owe them a debt of deep gratitude for their contributions to making the ASO a great institution," he has said.
PHOTO CREDIT: CARNEGIE HALL/CHRIS LEE