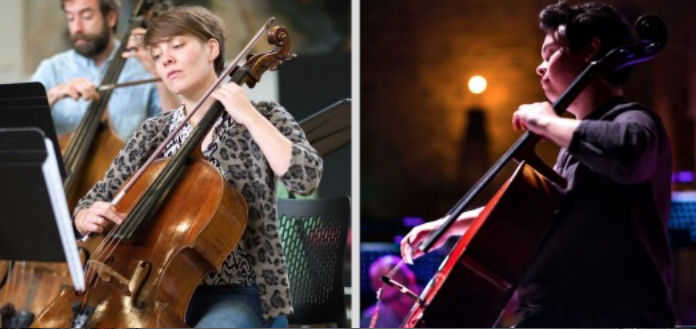 The London-based Aurora Chamber Orchestra has today announced the appointment of 2 new Principal Cellists - Torun Stavseng from Norway and Sebastien Van Kuijk from France.
"Working with Torun and Sébastien over recent months has been nothing short of a delight ... " Orchestra Executive John Harte has told The Violin Channel.
"Both are players of the very highest international calibre ... they combine virtuosity across an exceptionally wide range of repertoire with a collaborative spirit, a huge appetite for adventure - and an irresistible sense of enjoyment in their music-making ..." he has said.
A graduate of the Barratt Due Music Institute, Stuttgart Hochschule and the Royal College of Music Stockholm, Torun is a former Principal cellist with the Helsingborg Symphony Orchestra and the Oslo-based contemporary music ensemble Cikada.
Sebastien is a former major prize winner at the Douai International Competition for Young Concert Performers - and the Prague and Pablo Casals International Cello Competitions.
Founded in 2005, the acclaimed ensemble was awarded the 'Ensemble of the Year' prize at the 2011 Royal Philharmonic Society Music Awards.