BREAKING | Finalists Announced at Australian 'Young Performer of the Year' Awards
The 3 Finalists have been announced for the 2018 Australian 'ABC Young Performer of the Year' Awards - in Sydney, Australia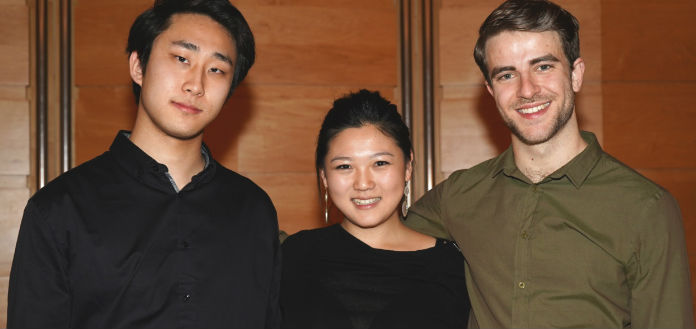 The 3 Finalists have just minutes ago been announced for the 2018 Australian 'ABC Young Performer of the Year' Awards - in Sydney, Australia.
The 2018 Finalists are: 
Emily Sun (Violin)
Kevin Chow (Piano)
Oliver Shermacher (Clarinet)
Regarded as Australia's most prestigious classical music prize for instrumentalists 30 years and younger – previous winners include international string soloists: Adele Anthony, Liwei Qin and VC Young Artist Suyeon Kang.
The 'ABC Young Performer of the Year' will receive AUD $80,000, a CD recording - and a number of important, domestic solo engagements.
The Final Round will be held at the Sydney Opera House on Tuesday the 24th of July - with conductor Nicholas Milton and the Sydney Symphony Orchestra.
The competition is now managed by the philanthropic organisation Music & Opera Singers Trust – who stepped in after Symphony Australia announced in 2015 that they would no longer be continuing the awards.