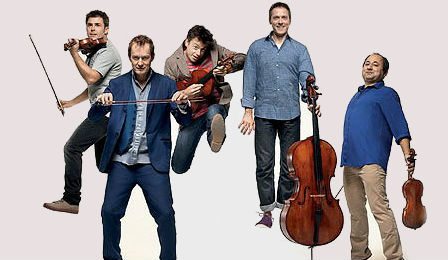 The Australian Chamber Orchestra has announcement a landmark new partnership with worldwide music streaming service Spotify – that will see the exclusive release of six live concert recordings in 2015.
Mastered and released exclusively for Spotify, the ACO Live Sessions on Spotify will showcase a selected from the ACO's extensive live performance back catalogue.
The ACO is the first orchestra to partner with Spotify to release concert recordings - following in the footsteps of rock and pop luminaries such as Kylie Minogue, Franz Ferdinand, Lily Allen, Band of Horses, Lorde and Mumford & Sons.