Cellist Howard Penny on What Makes the Australian National Academy of Music Unique
The Melbourne-based high-performance music institution is seeking to appoint a new Head of Violin, to commence in July 2023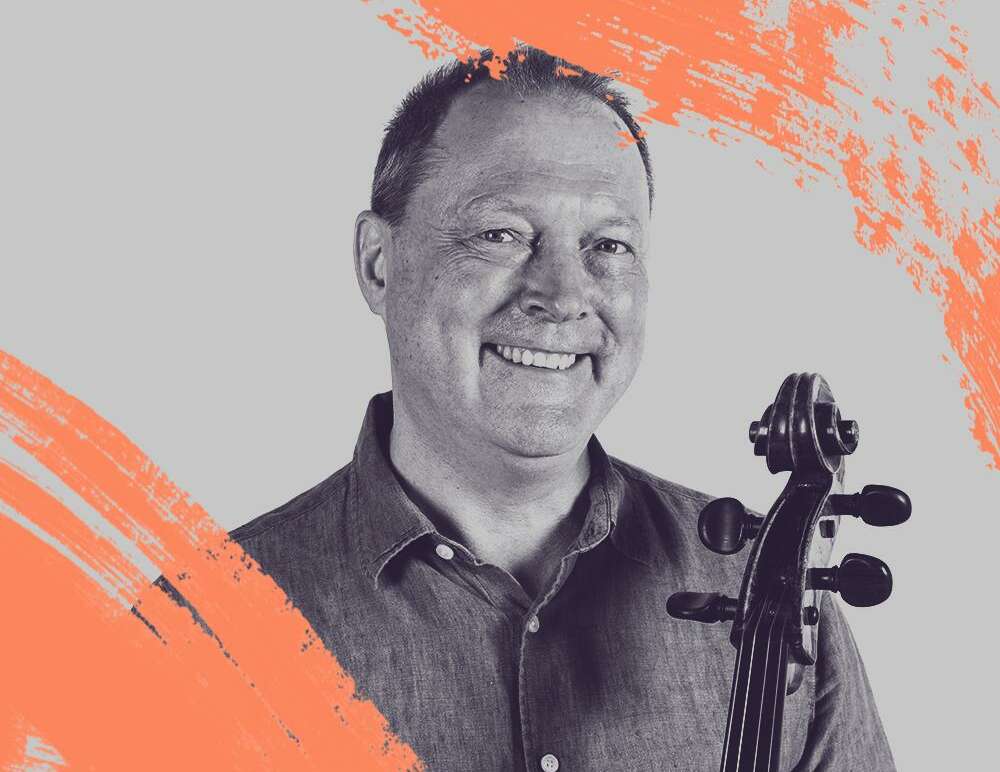 The Australian National Academy of Music (ANAM) is dedicated to training the most exceptional young classical musicians from Australia and New Zealand. With 60 students, it is the only professional performance training institute of its kind in Australia.
An ideal candidate for the Head of Violin position is someone with an outstanding reputation and demonstrable success as a violin pedagogue, an inspiring vision for violin pedagogy, and an understanding and passion for the Australian classical music sector.
We caught up with Howard Penny, Head Of Strings and Resident Cello Faculty (Chair Of Cello) at ANAM, to learn more about the institution and what they're looking for in a new faculty member.
VC: Tell us about ANAM. When and how was it founded and what's its primary mission?
ANAM was founded in 1994 as part of the "Creative Nation" initiative. It offers individually tailored mentoring for aspiring young professional musicians — real life skills for the 21st century musician.
What is unique about a professional performance training institute like ANAM, compared to the major conservatories in Australia? How does it differ from a regular undergraduate or graduate program?
Apart from receiving instrumental tuition at the highest level, each musician studies and regularly performs solo, chamber and orchestral repertoire, often alongside top-flight national and international professionals. Each musician is able to hone complementary skills such as business training, curating, musicians' health and outreach. The small size of the cohort and the flexibility of the program allow individual pathways both for personal development as well as into the profession.
What are the core elements of your curriculum and the types of students who study there at ANAM?
One learns performing by performing, so there are regular opportunities to practise stage skills and repertoire development, both in house and as part of ANAM's almost 150-plus public concerts per year. Most students come to ANAM as postgraduates, to discover and hone their unique musical personalities.
You've had great success with many of your alumni, can you tell us about where some of your past and present students are performing and studying now?
ANAM alumni have leading positions in both Australian and international orchestras, and have founded successful chamber music collectives in Australian, Europe and the U.S.
You also have partnerships with a number of international institutions, orchestras and academies. Can you tell us about these programs?
The partnership with the Karajan Academy of the Berlin Philharmonic Orchestra is in its third season now, with two alumni of this program now concertmasters in Australia. We will shortly audition for the second season of our partnership with the distinguished academy of the Bavarian State Opera Orchestra (Munich Opera), with our first alumnus now in a leading German orchestra. Partnerships are being actively developed with international training institutions such as the Royal College and Guildhall School in London, Sibelius Academy in Finland, and the Colburn School in the US.
Can you tell us a little more about your faculty and guest artists?
ANAM core faculty are leading performers and pedagogues in Australia, while our guest artists are International soloists, chamber musicians, and directors. There is a strong culture of side-by-side learning, both with faculty and guests — our musicians are seen as younger colleagues rather than students.
You are looking to recruit internationally a new Head of Violin. What are the qualities you're looking for in a new faculty member?
Excellent and caring pedagogy, a true understanding of and experience in the profession at the highest level, and a collaborate spirit.
What will be the responsibilities for the position?
Obviously to nurture and develop our violin students, to mentor both individuals and chamber groups, but also be an active contributor to the constantly evolving story that is ANAM.
How does ANAM create a sense of community for their faculty?
The faculty team is small and dedicated and is based on mutual respect and curiosity. We often perform together and with our students, and an open door policy is encouraged both for students and faculty to learn from each other.
Australia is such a beautiful and progressive country. What makes Melbourne such an attractive place to live, study and work in music?
Having toured globally for 25 years, I can honestly say that Melbourne offers one of the most vibrant and exciting environments anywhere! Love for the arts in all forms is firmly embedded in the city's DNA, and I would need many paragraphs to do the food/wine/coffee scenes here justice…..