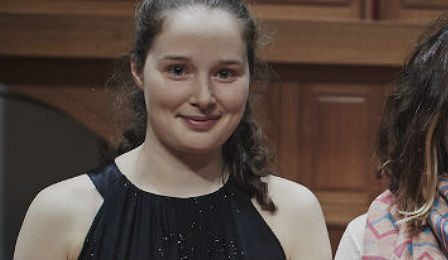 22 year old Anne-Marie Johnson, from Melbourne has today been announced as the 2014 recipient of the prestigious Australian 'Dorcas McClean Travelling Scholarship'.
Regarded as one of Australia's most significant development prizes for Australian violinists 25 years and younger, Anne-Marie will receive a AUD $40,000 bursary to be used to enable overseas study – and the opportunity to record and perform with the Melbourne Symphony Orchestra.
23 year old Emily Sun, from Sydney was awarded AUD $10,000 - and 24 year old Doretta Balkizas, from Sydney was awarded AUD $5,000.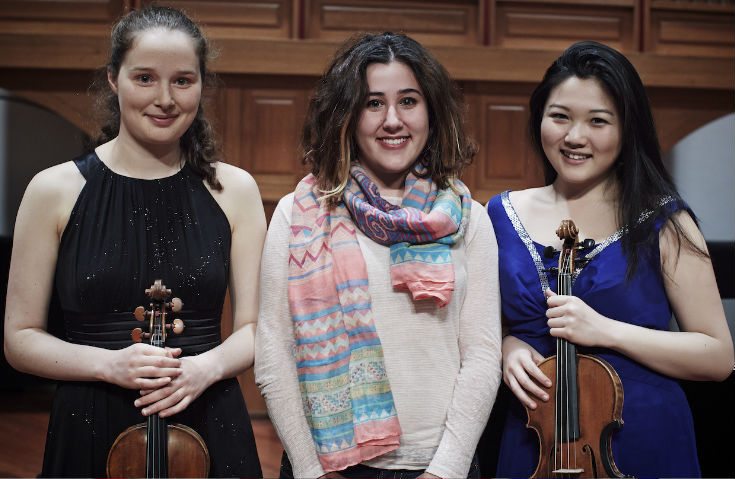 2014 'DORCAS MCCLEAN SCHOLARSHIP' PRIZE WINNERS: ANNE-MARIE JOHNSON, DORETTA BALKIZAS & EMILY SUN
Established in 1981, and administered by the Melbourne Conservatorium of Music, previous recipients include international soloist Adele Anthony and VC 'Young Artist' Suyeon Kang.
Anne-Marie currently studies with William Hennessy at the Australian National Academy of Music, and in addition was recently announced as 1 of 12 finalists in the 2014 ABC Symphony Australia 'Young Performer of the Year' Awards.