Australian World Orchestra Debuts in the UK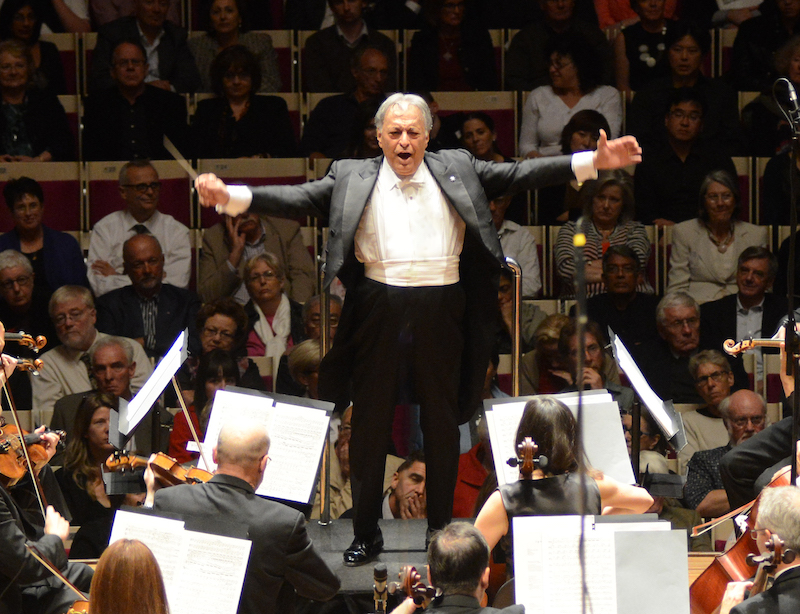 (Image courtesy: AWO/Limelight magazine)
The Australian World Orchestra (AWO) was created in 2011 by artistic director and chief conductor Alexander Briger AO — bringing together Australia's finest classical musicians nationally or abroad to collaborate.
On August 19, 2022, AWO will present their first UK performance at the 75th Edinburgh International Festival (EIF) at The Usher Hall — conducted by Zubin Mehta with works by Debussy, Webern, and Dvořák. The concert will also feature the celebrated Australian soprano, Siobhan Stagg. To attend the AWO's EIF performance, click here.
On August 23, 2022, also under Mehta's direction, AWO will launch their London performance at Royal Albert Hall as part of London's BBC Proms concert series. 
These performances are part of the inaugural UK/AU Exchange titled, The Season — a major cultural exchange celebrating artistic communities and the abiding relationship between the UK and Australia. 
Both concerts will feature an orchestration by Brett Dean of Debussy's Ariettes oubliées — which AWO first performed in 2015 with guest mezzo-soprano Magdalena Kožená and conductor Sir Simon Rattle.
"For many years I have worked with and developed friendships with the Australian musicians that hold major positions with the great orchestras around the world," Mehta said in 2013. "Many of them played in [AWO]'s highly successful inaugural season in Sydney in 2011 and when I was asked if I would return to Australia to conduct [them]...I did not hesitate to agree."
Musicians in AWO hail from orchestras such as the Berlin Philharmonic, Los Angeles Philharmonic, Chicago Symphony, Vienna Philharmonic, London Philharmonic, London Symphony, and Concertgebouw orchestras, as well as from Australia's own ensembles. 
Receiving worldwide acclaim, AWO has been directed by conductors including Rattle and Ricardo Muti, both in Australia and internationally. 
"We are absolutely thrilled to be performing at the Edinburgh International Festival," said Briger. "It will be the first international tour for AWO following the challenges of recent times, so a real celebration of the joy of making music together. It is such a pleasure and honor to have the legendary Maestro Mehta return to conduct the AWO in Edinburgh as well as Sydney and Melbourne [in August and September]."
IGOR STRAVINSKY | THE RITE OF SPRING | THE AUSTRALIAN WORLD ORCHESTRA | ZUBIN MEHTA | 2018