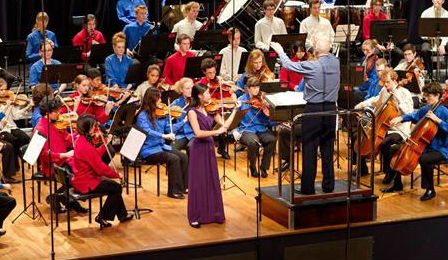 The future of Australia's Queensland Youth Orchestra is uncertain after the shock announcement yesterday of a discontinuation of all State Government funding.
The QYO, headed by conductor John Curro since 1966, is one of Australia's premier state-based training organisations for orchestral musicians aged 10 to 24 – with previous alumni including VC 'Young Artists' Ray Chen and Suyeon Kang.
The QYO's Arts Queensland budget was in 2011 reduced from $100,000 to $50,000 – with all State funding, as of next year, now to be discontinued.
The QYO has an annual turnover of $1.2 Million - with support from sponsors, ticket sales and nominal national grants.
The shock cutback comes just weeks after the announcement that Sydney's SBS Youth Orchestra will disband at the conclusion of this current season.
Letters of support can be directed to: The Hon. Ian Walker, Minister for Science, IT, Innovation and the Arts: [email protected]