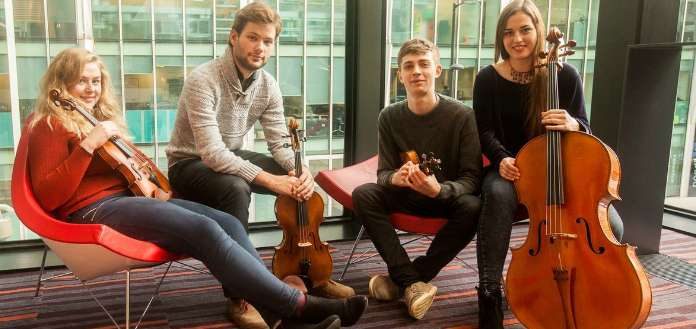 The British-based Barbican Quartet has today been awarded 1st prize at the 2019 Joseph Joachim International Chamber Music Competition – in Weimar, Germany.
Comprising violinists Amarins Wierdsma and Tim Crawford, violist Christoph Slenczka and cellist Yoanna Prodanova, the quartet will receive €10,000 – plus a number of important orchestral and festival performance opportunities.
2nd and 3rd prizes were awarded to the Marmen Quartet from Great Britain - and the Cosmos Quartet from Spain.
This year's jury comprised: Anne-Kathrin Lindig (Chair), Lukas Hagen, Erich Krüger, Alberto Miodini, Hariolf Schlichtig, Arnau Tomás and Susan Tomes.