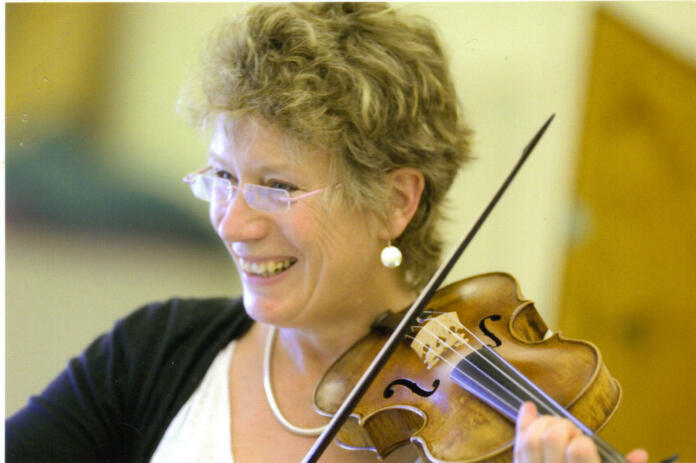 The 2021 Georg Philipp Telemann Prize — given each year to an individual or firm for excellent interpretation or research into Telemann's life and work — was awarded to Baroque violinist Elizabeth Wallfisch.
The 69-year-old Australian-born violinist Elizabeth Wallfisch will receive the award at a ceremony on September 17. The ceremony will be held in the German town of Magdeburg, where Telemann was born, and will feature Wallfisch performing with the Freiburg Baroque Orchestra. The award also includes a €2,500 grant.
Wallfish received praise for her abilities as a violinist, ensemble leader, and teacher — especially of Telemann's works, of which she has released a six-CD series that "stands out like a jewel ... [that] not only bring out the compositional breadth and varied structures of the work, but also captivate through the dreamlike quality with which she lively and passionately finds the 'Telemann tone,'" the organizing committee wrote.
Wallfish has performed with or guest directed the Netherlands Bach Society, Orchestra of the Age of Enlightenment, Apollo's Fire, and several other renowned early music ensembles.
She studied at the Royal Academy of Music in London and is a professor of Baroque violin at the Royal Conservatoire, The Hague.