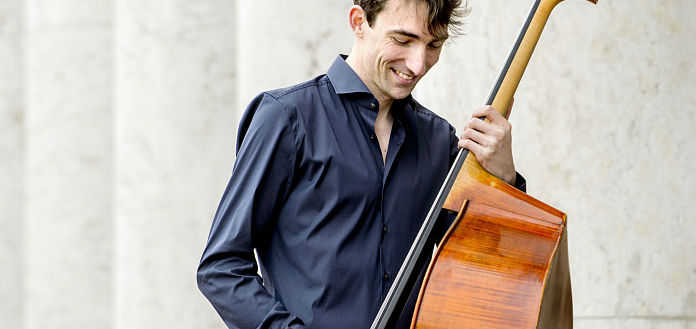 29 year old Belgian double bassist, Wies de Boeve has been awarded 1st prize in the Double Bass category of the 2016 ARD International Music Competition, in Munich, Germany.
2nd and 3rd prizes were awarded to Michael Karg, from Germany and Dominik Wagner, from Germany/Austria.
A former major prize winner at the Markneukirchen, Scottish and Paris International Bass Competitions, Wies will receive €10,000 (US $11,500) - in addition to the Audience Prize of €1,500.
In the String Quartet category, 1st prize was awarded to the Arod Quartet, from France.
2nd and 3rd prize were awarded to the Aris Quartet, from Germany and the Amabile Quartet, from Japan.
Open to participants from any nation, born between 1986 and 1998 – the annual ARD competition is the largest international classical music competition, in Germany.
Previous 1st prize winners include luminaries: Jessye Norman, Francisco Araiza, Natalia Gutman, Christoph Eschenbach, Nobuko Imai, Mitsuko Uchida, Thomas Quasthoff, Yuri Bashmet, Christian Tetzlaff, Sharon Kam, Heinz Holliger, Isabelle Moretti,Peter Sadlo and Maurice André.
This year's Double Bass jury comprised: Yasunori Kawahara (Jury Chair), Maria Chirokoliyska, Jiri Hudec, Dorin Marc, Odon Racz, Janne Saksala and Nabil Shehata.
This year's String Quartet jury comprised: Günter Pichler (Jury Chair), Corina Belcea, Mathieu Herzog, Kazuhide Isomura, Christoph Poppen, Petr Prause and Kyril Zlotnikov.