Older Musician Settles Age Discrimination Lawsuit Against Indianapolis Symphony
A former principal bassoonist with the Indianapolis Symphony Orchestra has settled an age discrimination lawsuit against the ensemble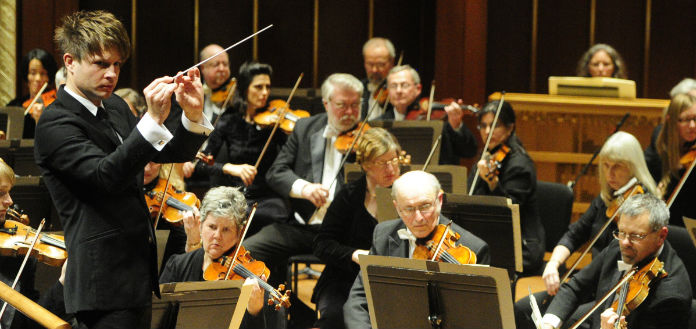 It has been announced this week that a former principal bassoonist of the Indianapolis Symphony Orchestra has settled a legal age discrimination lawsuit against the ensemble - after making claims Music Director Krzysztof Urbanski had engaged in a devisive strategy to replace senior orchestral members with younger musicians.
John Wetherill, 63, who joined the orchestra in 1989, filed the lawsuit in 2012 making allegations of age discrimination and harassment by the 35 year old Polish Music Director - and claims that the Indianapolis Symphony's leadership knowingly allowed the behaviour to occur.
Wetherill argued that in 2013, he was asked by the orchestra's General Manager to step down as section leader to the second bassoon position "in order to nurture a younger player for the principal chair".
The bassoonist also alleged that a number of musicians over the age of 40 resigned during the period from late 2012 as a result of Urbanski's "move out and replace plan and action."
The Indianapolis Symphony dismissed the accusations as "outlandish" and "baseless" - asserting Urbanski's critiques of the musicians were never based on age.
Wetherill was seeking compensation for lost wages, emotional distress, mental anguish and attorney and court fees.
Details of the settlement have not been made public.