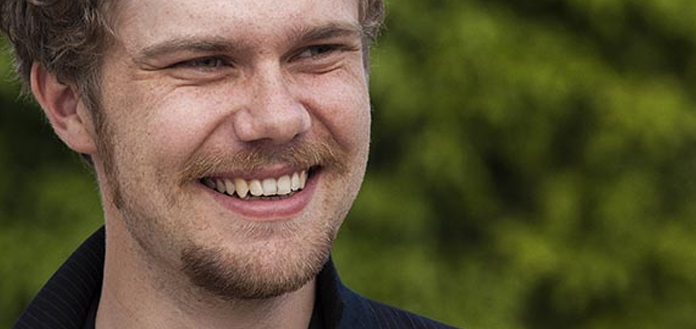 In his position, Coult will compose three new pieces for the BBC Philharmonic. The premiere of his first commission, Pleasure Garden, will take place in Fall 2021.
A graduate of the University of Manchester and King's College London, Tom Coult's works have been performed by the Netherlands Radio Philharmonic, London Sinfonietta, and Royal Philharmonic, as well as the Arditti Quartet and the Fidelio Trio.
Two of Coult's compositions have previously been commissioned and performed by the BBC Philharmonic, including Sonnet Machine and Rainbow-Shooting Cloud Contraption. 
"I'm so delighted to be Composer in Association with the BBC Philharmonic," Coult said in a statement. "I love writing for orchestra. I think of writing music as playing with toys, and the orchestra is the biggest box of toys there is.
"In the last year I've wondered whether that extravagant box of toys will ever be open to anyone again, so it's an almost unimaginable luxury to be thinking about orchestral music for the next few years. I honestly can't wait to work more with the extraordinary musicians of the BBC Philharmonic — I'm enormously lucky."
"An exciting and brilliant young composer, Tom trained at the University of Manchester, understands and knows the BBC Philharmonic well and is clearly aware of the opportunities both for developing his own distinctive voice whilst also challenging the orchestra to develop its sound and identity," said Simon Webb, Director of the BBC Philharmonic.
"His first commission in post, 'Pleasure Garden' for violinist Daniel Pioro with the BBC Philharmonic, marks the opening of the RHS Bridgewater Garden in Salford and is co-commissioned with the School of Science, Engineering, and Environment at the University of Salford; everything about this new work, for performance this Autumn, articulates how Tom's compositional roots are already deeply embedded here in Salford."