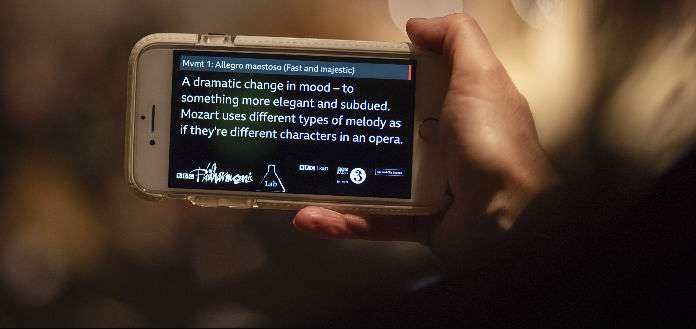 The BBC Philharmonic, in London, has this week announced a new initiative to allow attendees to use their smartphones during performances.
Listeners will be invited to use the new Notes app during all concerts to get real-time information about the music, the orchestra has said.
This initiative, aimed to attract new audiences and promote a unique option for viewing a concert, will see a team of workers following the score from the back of the hall and sending 140-200-character real-time notes and titbits about the works.
Viewers using their phones will be invited to sit in designated zones in the hall - so not to disturb regular listeners.
"We can't wait for audiences to start getting even more out of our music than they did before ... we know other orchestras have trialled similar services, but we are the first to introduce this into every single main season concert, putting it front and centre stage," BBC Philharmonic Director Simon Webb.