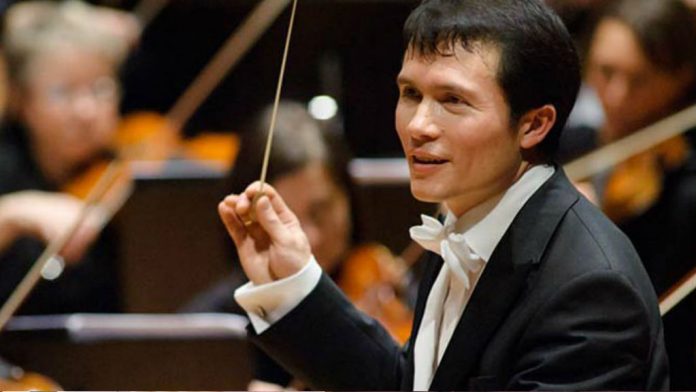 It has been announced that Australian-German violinist and conductor Stanley Dodds will join the artist management roster of Dorn Music, in Hannover.
A violin and conducting graduate of the Bruckner Conservatorium of Music and the Lucerne Conservatorium, Stanley has been a member of the Berlin Philharmonic violin section since 1994 - and has additionally successfully served as Principal Conductor of the Berlin Symphony Orchestra for the past 2 seasons.
"The Dorn Music Team is happily looking forward to many exciting projects to come with this brilliant, many-sided musician …" Agency President and Founder Tanja Dorn has said.
Founded in just March 2016, Dorn Music's international roster includes violinists: Arabella Steinbacher and VC Young Artist Chad Hoopes; cellist Jan Vogler; conductors Kristjan Järvi, Alondra de la Parra, Sergey Smbatyan and Christian Zacharias - and pianists Ran Jia, Jan Lisiecki and Christian Zacharias.
Photo Credit: Peter Adamik