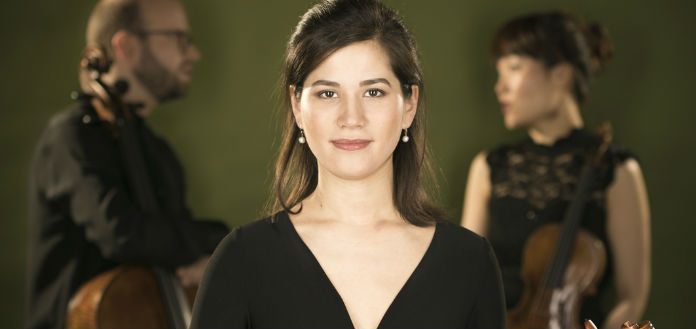 The Berlin-based Boccherini Trio has today announced the appointment of American violist Vicki Powell to the ensemble.
A graduate of the Curtis Institute and the Juilliard School, where she studied with Roberto Diaz and Misha Amory, Vicki will replace Florian Peelman who recently made the decision to leave the ensemble, after 3 years seasons, to pursue other musical endeavours.
Vicki, 27, will join Australian violinist VC Young Artist Suyeon Kang and Italian cellist Paolo Bonomini.
"I'm thrilled to be joining two people whom I love and respect equally as human beings and musicians, and who embrace me in return for all of my [loveable] quirks … " Vicki has said.
"We look forward to delving deep into the oft-neglected string trio repertoire together and can't wait to share with you news of our upcoming projects …," the group has said.