89-Year-Old Conductor Bernard Haitink Has Suffered A Heavy Fall on Stage
Dutch conductor Bernard Haitink suffered a heavy fall on stage last night - following a performance of Mahler's 9th Symphony at the Concertgebouw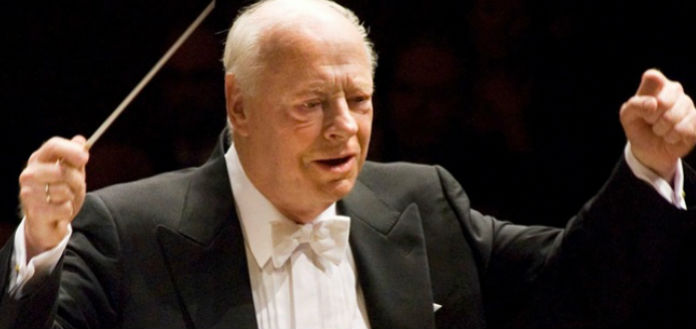 It has been reported today that 89-year-old Dutch conductor Bernard Haitink suffered a heavy fall on stage last night - following a performance of Mahler's 9th Symphony at the Concertgebouw Concert Hall, in Amsterdam.
It is understood whilst walking back to the podium for his second ovation, Maestro Haitink tripped and fell heavily face down.
"The Royal Concertgebouw Orchestra is relieved to inform everyone that our honorary conductor Bernard Haitink is doing well under the circumstances …" a statement from the orchestra has read.
"After tonight's concert in the Concertgebouw, during applause, he fell while on stage … he is now recovering in his hotel … this of course gave us all quite a scare … we thank you all for your concern," it has said.
The orchestra has indicated Maestro Haitink will not conduct today's repeat performance of the program - which will now be led by 26-year-old assistant conductor Kerem Hasan.
We wish Maestro Haitink a speedy recovery.