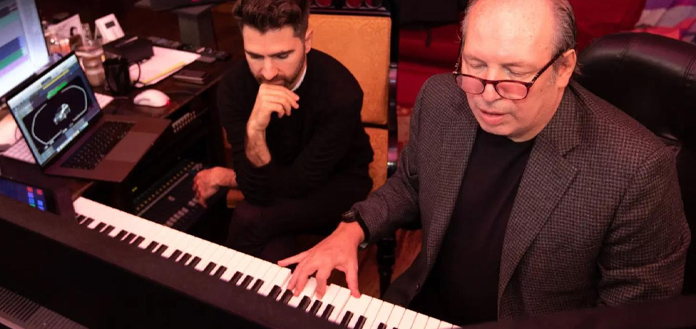 Growing up in Frankfurt, Zimmer's father was an engineer and the family owned BMWs all his childhood. According to Zimmer, he felt the safest while in a BMW.
Naturally, electric cars are quiet and do not produce nearly as much sound as non-electric cars do. To ensure the safety of pedestrians, visually impaired or deaf people, cyclists, and other vulnerable road-users, these new electric cars must emit artificial sounds. This will be possible with the help of Zimmer.
Zimmer will work closely with BMW sound engineer, Renzo Vitale, in his studio in Santa Monica. The two will begin with an all-electric BMW iX3 SUV to be released in the United Kingdom this July.
Zimmer admitted that his soundtrack to the film Dunkirk has influenced his understanding of sound engineering in the new BMW i4 Gran Coupe. He describes an interesting technique called the "Shepard tone," which creates an auditory illusion of tones that seem to continually ascend or descend in pitch, yet actually, neither gets lower nor higher.
"Every BMW has its own character, which is reflected in the sound it makes," Zimmer said in a statement. "So for the electrically driven BMW M models, we have developed a driving sound which accentuates their emotional driving experience particularly vividly and ensures their performance can be felt with even greater intensity."