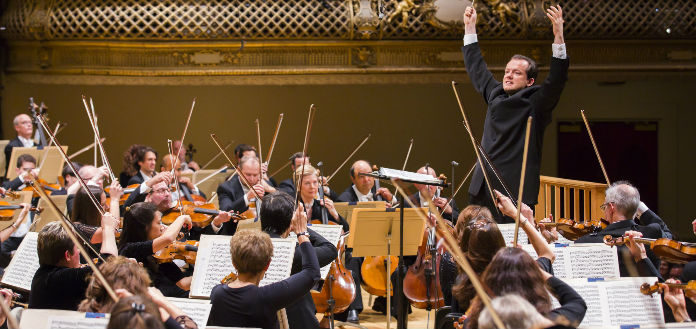 The Boston Symphony has this week announced the appointment of double bassist Carl Anderson and violists Mary Ferrillo and Steven Laraia to the ensemble's string section.
A graduate of DePaul University and Rice University's Shepherd School of Music, Carl is a former fellow of the New York Philharmonic Global Academy program.
He will succeed longtime Boston Symphony bassist Jim Orleans.
A graduate of the University of Maryland and the New England Conservatory, Mary has previously performed with the Boston Symphony, Boston Pops, Philadelphia Orchestra, Kansas City Symphony and the Rhode Island Philharmonic.
A graduate of the New England Conservatory, Steven is a former prize winner at the Sphinx Competition and previously served as Principal Violists with the Sarasota Orchestra.